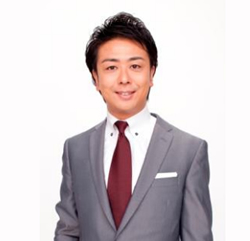 Thank you for visiting our society's website.
Our society aims to share subway technology and information, expand train routes and reduce costs. Our members, who come from all over the country, are business people involved in both public- and private-managed subways, those dealing with railway lines extending into subways, and other people involved in underground railways, such as constructors. The Japanese subway system, which offers rapid, scheduled underground transit, alleviates urban congestion. Moreover, thanks to establishing a service management system, this mode of public transport is remarkably safe and environment-friendly, due to relatively low CO2 emissions. Its cleanliness and design make it suitable for use by virtually anybody, including the elderly and foreigners.
At present, the total length of the Japanese railway system is 749 kilometers. It boasts forty five lines in nine cities all around the country, from Hokkaido to Fukuoka. Every day, up to 14 800 000 people use it. As such, it is indispensable to the citizens' lives and that of the cities. By connecting cities and bringing people together, it performs a crucial function. Fukuoka is a city which offers remarkable natural beauty, and attracts many visitors. I believe solid infrastructure and easy-to-use public transport network to be crucial for Fukuoka's development. As the city's mayor, I hope to facilitate its further growth. I am currently promoting an extension of the Nanakuma line's Tenjinminami-Hakata segment, scheduled for opening in 2020. Our society hopes to further increase the role played by subways as well as their attractiveness, both in Japan and abroad. Our society also hopes to contribute to the development of subways by introducing anti-deterioration measures, promoting the passengers' safety and peace of mind and improving the efficiency of the subway management.
As the society's president, it is my fondest hope to promote safe, relaxing, rapid, convenient, environment- and people-friendly subways which everyone can cherish. I shall do my utmost to ensure ever more people can partake in this dream.
I hope this homepage has allowed you to improve your understanding of subways, if only by a small margin.